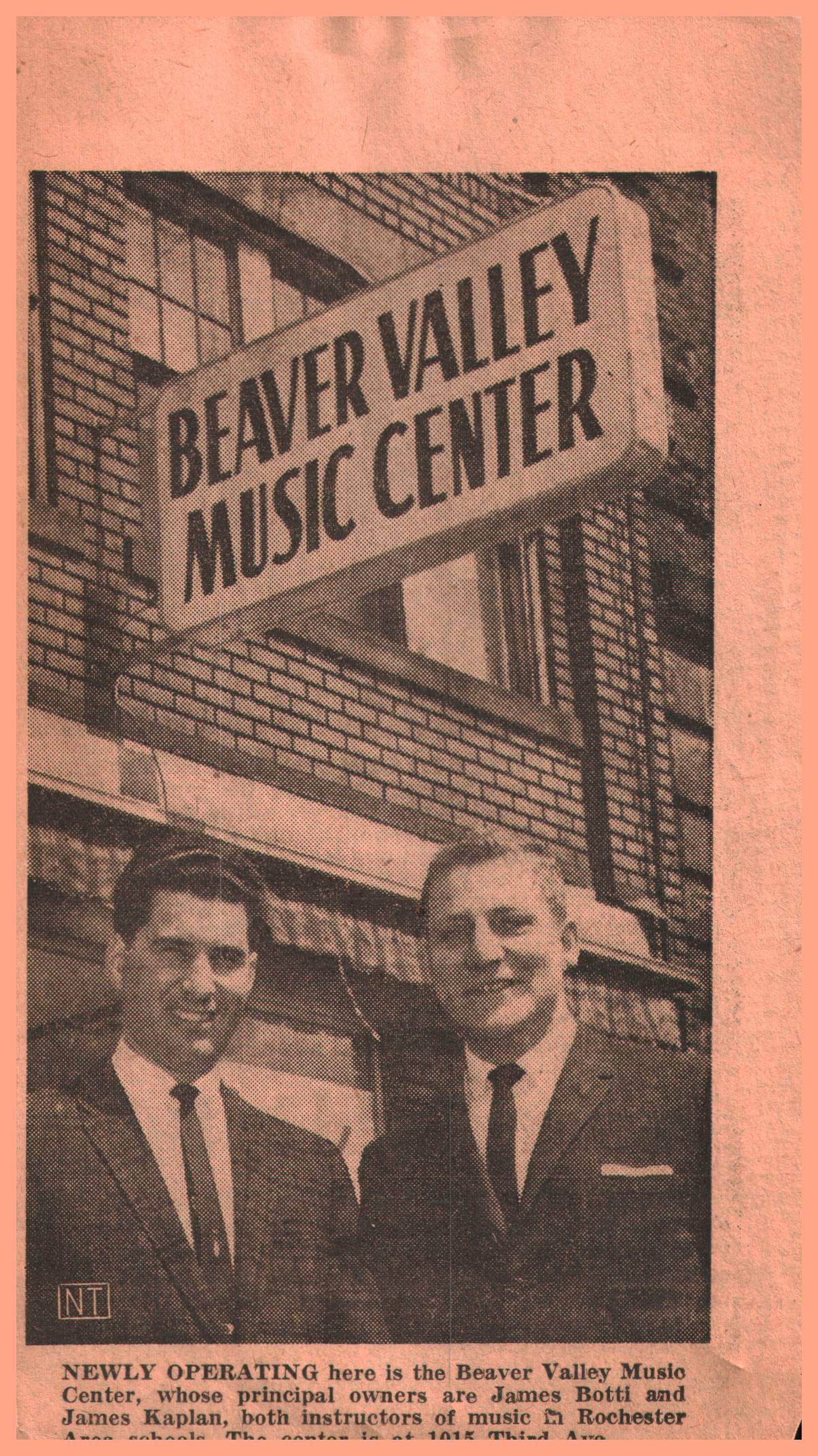 James Botti and James Kaplan were band directors in the Rochester Area School District who observed their students could be making greater strides with one-on-one private lessons. In November of 1958, they decided to open up a private lesson studio with a small showcase of reeds, originally named Rochester Music Studio.
Then in May of 1962, they decided to move to a larger area with more lesson studios, as well as started selling pianos and organs. With more educators from Pittsburgh teaching in their lesson studio, the business grew more and more each passing year. That was only the beginning of Brighton Music Center.
With now two locations, Brighton Music Center is providing music service to almost all of Western Pennsylvania! In April of 2011, Brad Wittmer and Richard Schiemer bought Brighton Music Center. While being long-time employees of the business, they plan to keep the legacy of Brighton Music Center going! Truly a family-owned business.
BMC is now a proud member of the National Association of Music Merchants (NAMM). For the past 6 years, Brighton Music Center has been one of NAMM's Top 100 Dealers! The business offers a wide array of services including instrument repair, rental programs, lessons, as well as offering the best products for our loyal customers.
Along with providing services, Brighton Music Center is an incredibly strong advocate for music education. BMC contributes to multiple foundations in order to bring music to all communities and keep it such a vibrant part of early education.
For more information about either location, click below!
---